About Erica Lugbill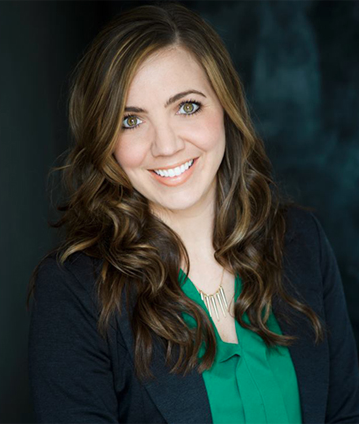 Erica Lugbill is the founder and creative director of Lugbill Designs, a Chicago interior design firm. Her passion for interior design was cultivated through her education, a love of travel, fashion and her years spent working as a lead designer at several high-end design firms in Chicago. Recognizing a need in the market for a bespoke design service specializing in both decor and full renovations, Erica established Lugbill Designs in 2010.
Never one to shy away from projects that require a gut renovation or the coordination of construction, Erica is passionate about making clients homes work for them in a way that only true customization can achieve. Her relaxed and energetic approach lends itself to a fun and collaborative design process. This consistent and approachable communication makes working with Erica a distinctive experience and results in a space that truly embodies a client's personality and lifestyle.
Erica loves creating a vision for clients resulting in a truly livable and lovable space and believes that challenge is where creativity is born. Her experience working with a variety of residential spaces, styles, and budgets in the Chicago area makes Erica and her team a versatile fit for any project. Good design is never put ahead of functionality and she designs with the belief that great comfort and attainable luxury is not only possible, but an essential part of elevating everyday life.
"My job as a designer is not to tell you what your space should be.
My job is to listen to you, give you confidence, and guide you through the design process until your vision is a reality"
About Lugbill Designs
Choosing Lugbill Designs means access to their network of independent construction companies and vendors, which allows for competitive pricing and streamlined billing, which creates a more cohesive and low stress design process. With clients requiring anything from a home decor refresh to the entire gutting of a home, Lugbill Designs prides itself on taking a bespoke approach to every project and is known for its ability to adapt to challenges as they come.
Lugbill Designs offers complimentary in-home design consultations, and their transparent pricing ensures the cost of the project is communicated upfront. The company has consulted for the HGTV, DIY, and Bravo networks and are proud to have been featured on Realtor.com, HGTV.com and Dig This Design.
1. Consultation
During a complimentary in-home consultation, we work with you to determine your style and learn what you're drawn to in order to determine an aesthetic direction as well as what the practical needs of your space are.
2. Design
From there, we get to work on the details of your project. Mood boards, CAD drawings, etc . will be shared with you as we collaborate to ensure your vision for the space is coming to life.
3. Installation
We manage your project from start to finish which means all installation coordination, contractor management and payment is handled by our team. All you have to think about is how much you're going to love your home!